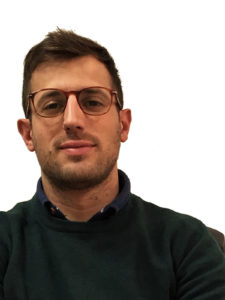 Lorenzo Malandri è assegnista di ricerca presso il DiSMeQ e ha iniziato a collaboratore col Crisp nel 2019. Le sue ricerche si concentrano sull'estrazione di dati di testo per Labour Market Discovery. Usa le più recenti tecniche di Machine Learning, Deep Learning, Linguistica computazionale e Discovery per l'analisi dei dati del mercato del lavoro a supporto delle politiche e del processo decisionale. Lavora sia su aspetti teorici sia su applicazioni.
Ha conseguito la laurea e il master in ingegneria industriale presso l'Università di Bologna (Italia). Nella tesi di laurea magistrale presso il MIT si è concentrato su "Determinazione del prezzo delle opzioni finanziarie ad alta dimensione utilizzando una solida ottimizzazione". Dopo uno stage in GE, dove ha condotto un progetto per il miglioramento dei rapporti per la manutenzione della generazione di energia nel Sud Europa, ha lavorato come consulente, in particolare per KPMG Italia nel team di gestione del rischio di informazione. Nel 2015 ha conseguito un Master in "Management of Science and Operations" presso l'UCL (University College London) e ha iniziato il dottorato di ricerca in Big Data Analytics presso il Politecnico di Milano, che ha conseguito nell'ottobre 2018. Prima di entrare in Bicocca ha lavorato come consulente per Harman, una società Samsung, nello sviluppo della versione italiana di Bixby, un assistente virtuale sviluppato da Samsung.
---
I joined DiSMeQ in 2019 as a Research Fellow. My research focuses on Text Data Mining for Lamour Market Discovery. I employ the latest techniques in Machine Learning, Deep Learning, Computational Linguistics and Knowledge Discovery for the analysis of labour market data for supporting policy and decision making. I work on both theoritcal aspects and applications.
I earned Bachelor and Masters degrees in Industrial Engineering at the University of Bologna (Italy), the city where I grew up. In my Masters thesis at the MIT I focused on "Pricing High Dimensional Financial Options using Robust Optimization." After an Internship in GE where I was conducting a project for the improvement of reports for Power Generation maintenance in South Europe,  I worked as a consultant, notably for KPMG Italy in the Information Risk Management team.
In 2015 I earned a Master of Research in "Management of Science and Operations" at the UCL (University college London) and I started my PhD in Big Data Analytics at Politecnico di Milano, which I pursued in October 2018.
Before joining Bicocca I worked as a consultant for Harman, a Samsung company, in the development of the Italian version of Bixby, a virtual assistant developed by Samsung.