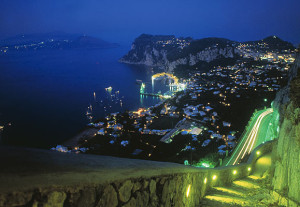 The summer school is a great opportunity to get into the field of BI and Big Data Analytics through a broad perspective on what the field is about, what the challenges are, how it is connected to other research fields, and how the techniques developed in the area can advance the industry. 
It will bring together experts for introducing the foundations of BI and Big Data techniques, methodologies and tools, and for considering ways of developing and exploiting these to cope with complex real-life problems.
General information
Target Group: postgraduate, PhD students, young academic researchers and practitioners.
Location: Island of Capri at "Villa Orlandi"
Dates: 10th – 12th of June 2015
Topics: Social Network Analysis, Big Data Analytics, Big Data Integration, Information Retrieval, and Text Classification.
Learning Method: Intensive three-day educational program.  A poster session has been scheduled to provide a lively forum for attendees to discuss their research lines.
Application Deadline. Application closes the 8th May, 2015. To ensure the success of the school, the registration will be restricted to 30 participants. 
Organisation
The School has been organised by Tabulaex, and it sponsored by several industrial and academic partners, along with the CRISP Research Centre.
Links
Other information and application form.