The sum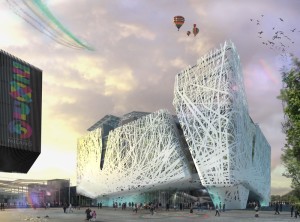 mer school is a great opportunity to explore how social entrepreneurship and corporate social responsibility contribute to business model innovation.
By integrating social innovation and social value creation within the framework of business models, the summer school allows to focus on new approaches to innovation that lead to improving companies' performances both in terms of economic and social value.
 Economic value is here broadly understood as being created by taking a set of
inputs, providing additional processes that increase their value, and generating a product or service that has greater market value at the next level of the value chain; social value is created when resources, inputs, processes or policies are combined to generate improvements in the lives of individuals or for society as a whole.
Participants will have the opportunity to discuss their research, and receive feedback by prominent scholars in their field. The best papers will be considered for inclusion in a special issue to be published in collaboration with an international journal on social entrepreneurship.
General information
Target Group: postgraduate, PhD students, and young academic researchers.
Location: University of Milano – Bicocca
Dates: April 5-8, 2016
Topics: Social responsibility to social strategy; Social and economic value measurement; Individual vs collective social entrepreneurship and governance; Institutional and environmental conditions affecting social entrepreneurship
Learning Method: Intensive three-day educational program: each day will feature two 1.5 hours lectures followed by participants' presentations on related topics. A plenary session with a keynote speech and roundtable discussion will be held on the morning of the fourth day.
Application Deadline : February 1, 2016. 
Links
The call for papers with additional information can be found here.
Contributors interested in presenting/publishing their research should submit an abstract (max 5 pages) to social2BMI@unimib.it by February 1st, 2016. Selected contributions will be notified by February 15th, and registrations will be finalized by March 1st. Final papers are due by March 21st, 2016.