After four successful editions held in Milan (2008), Rome (2010), Siena (2012), and Padua (2014), the 5th edition of the HEW will take place at the University of Bari "Aldo Moro", on the 22th, 23th, 24st of July, 2016.
A selection of the papers presented at the Workshop will be published in a special issue of Health Economics.
Pre-workshop Event – Bari, July 21th, 2016
Just before the 5th Health Econometrics Workshop, on the 21th of July 2016, there will be a special pre-workshop event on the EFFICIENCY OF HEALTH CARE SYSTEMS.
Post-workshop Event – Bari, July 24th, 2016
On the 24th of July 2016, in the afternoon there will be a special post-workshop event on BIG DATA AND NETWORKS.
PROGRAM – Post-workshop Event > download
Partnership
More information
Scientific Committee > link
Local Organising Committee > link
Keynote Speakers > link
Location and Accommodation > link
How to register > link
Detailed program > coming soon
Contacts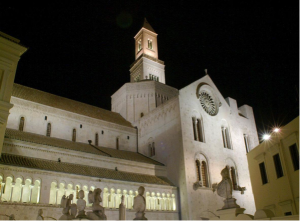 Links