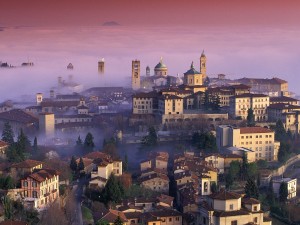 Location: Bergamo, Italy
Venue: University of Bergamo
Theme: Health Economics and Policy with a specific focus on geographical variations of health care phenomena.
Dates: July 17th – 19th, 2018
Deadline full papers submission: February 28th, 2018.
Decision of acceptance/rejection: April 15th, 2018.
Conference Web Site: conference website
The workshop provides a forum for dissemination of developments and applications of statistics and econometrics addressing issues in health economics and policy. The 6th Edition will focus on econometric tools and their application for explaining spatial/geographical variations of phenomena in health economics. Examples of topics that exploit variation in data dispersed over space include (but are not limited to) choice models, competition, pay for performance, public and private insurance, providers' incentive effects, policy reforms and evaluations, etc.
A selection of the papers presented at the workshop will be published in a special issue of the journal Regional Science and Urban Economics.
Please submit your complete paper to davide.scotti@unibg.it as an e-mail attachment in Microsoft Word or PDF form.
Keynote Speakers:
BADI H. BALTAGI  |  Syracuse University, University of Leicester
AMITABH CHANDRA | Harvard Kennedy School
MARTIN GAYNOR | Carnegie Mellon University  
WILLIAM GREENE | NYU Stern School of Business
ANDREW JONES | University of York
DANIEL MCMILLEN | University of Illinois
JOHN MULLAHY  |  University of Wisconsin
LUIGI SICILIANI  |  University of York
JONATHAN S. SKINNER   | The Dartmouth Institute